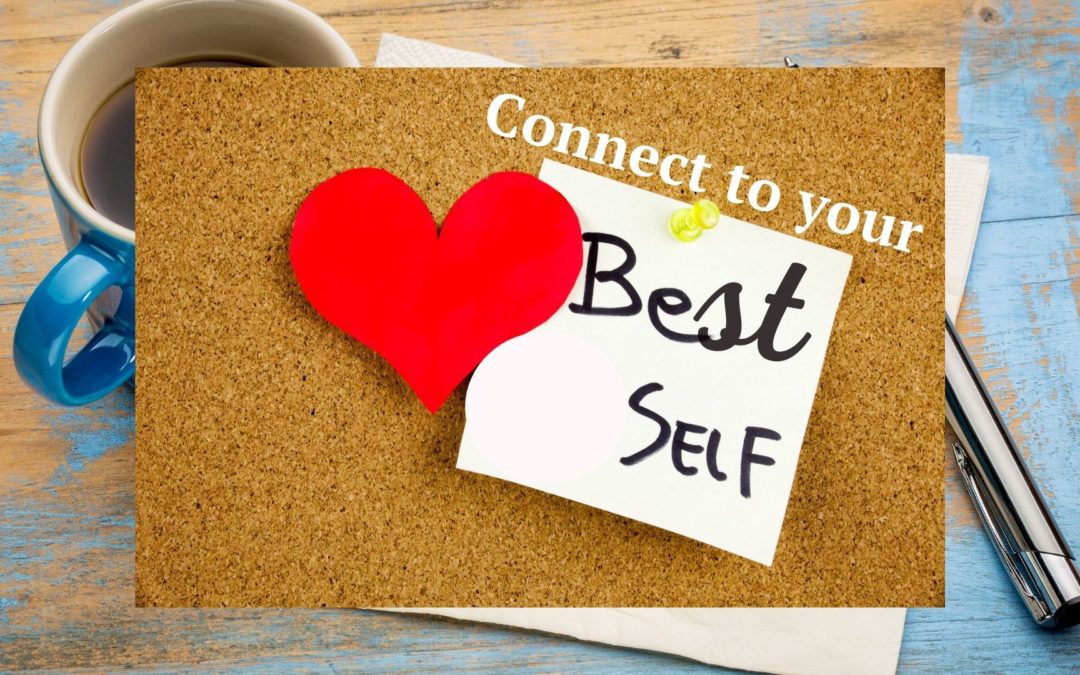 I want to offer you 10 Minutes to a Better Relationship with Compassionate Communication.

Let's go . Take a breath, take a breath, and think about a relationship you'd like to improve.
With whom would you like to improve your relationship?
You can watch this video and learn how to bring your best SELF to your relationship with Compassionate Communication.
Someone that you're married to, someone that you're in a relationship, someone that you work with a child or parent,?
Think about a relationship for just a minute and then see, what are the stories you're telling yourself?

Tell me the stories that you keep repeating. He always does this. She never does that. They're always going to be that way. Just notice that you're telling yourself a lot of stories about yourself and the other person, and then take a look at how you're acting in the relationship right now.
How are you showing up? Are you showing up as your best self and ask yourself how willing are you to change your reactions?


How Compassionate Communication can Help you in just a Few Moments and What is Compassionate Communication
It's the ability to connect to your highest SELF, let go of your limiting beliefs in judgements, unburdened pain from the past and relate from your heart.
What I find is that many people don't want to get out of the foxholes that they put themselves in.
For instance, you might think that the way you're being right now remind you of a time in the past, when you were younger, your family of origin, or even in this relationship right now,where there was a problem…
… you felt scared
… you felt hurt
… you felt sad
… you felt unloved
… you felt betrayed
Unfortunately we stay down in that foxhole, meaning we have some post-traumatic symptoms that we bring into the present moment.
When someone is doing something to hurt us, we're not able to state what we're feeling, but instead we go back to feeling what we did when we were under stress or under fire.
I want you to take a deep breath because I want to talk about how to get to self, how to be your best self and what you do when you're in your best self is you have these qualities.
Meditation is one way to get to self.
Unburdening the pain from your past is another way to get to self. When you're in self you're calm, clear, compassionate, curious, connective, creative, confident, courageous, and I've added grateful.
As an Internal Family Systems (IFS) therapist, they talk about self in parts and in ifs, the self that we're talking about helps you heal.
That's what it's going to do for you to get to self. When you're in self, you can be more calm, clear, and compassionate and bring those qualities back to your relationship.
Now. imagine if you showed up in your current relationship with more calm, clarity, confidence, compassion, take a deep breath.
Just think about it.
What if you could be more compassionate and I know you may have spent a lifetime being compassionate and offering understanding, and you're feeling misunderstood.
Start with being compassionate to yourself, start understanding that yes, you're feeling vulnerable or you're feeling hurt.
You can also send compassion to the other person who may have been doing the best he or she knew how to do up until this time
What you can do is begin to change your story.
Instead of seeing yourself as a victim, see yourself as a hero where you're now able to talk about the parts of you that are sad or hurt or scared or even angry in a way that is more self-lead. You're doing it with more compassion, with more confidence, with more courage, but you're also doing it in a way that's calm and clear.
You're not judging the other person.
You're not critiquing the other person.
You're learning how to speak for your feelings in a way that brings change.
When you start showing up in your highest SELF, the relationship changes.
If one of you is having an argument or you're having an argument, and one of you takes a breath and decides to just bring in some curiosity as to what's happening right now as to how you can change it.
Moving forward, curiosity is an element of self because you're not judging.
You're not blaming.
You're not looking through the filters, that which you judge your partner and you don't have those walls around your heart that keep you from getting more connected.
See if you can bring more self into your relationship.

Sam Keen says, "It's not about finding a perfect person to love. It's learning how to perfectly love another imperfect person."
Believe that no matter what your relationship looks like now, even if one of you is willing to change your reaction, to become more self led, to be more compassionate, to be more curious, to be more authentically sharing your feelings with courage and not judgment.
That's going to change your relationships because as you let go of your limiting beliefs, as you let go of your judgment of your partner, of your child, of your parents, of your coworker and of yourself.
We judge ourselves for not being strong enough or not making a decision earlier.
If you can let go of your limiting beliefs, you can actually break the chains that are binding you to another person in a negative, energetic situation.
What does that mean?
Everything is energy. When you're showing up with an attitude or a wall or a filter, you affect how you are showing up in your relationships.
The other person sees the wall, sees the judgment and isn't available to connect heart to heart.
If you can unburden the pain from the past, at the same time, you let go of your limiting beliefs…
… you'll find that when you're not carrying the baggage of all the things that happened to you in your past
… you may need to get some counseling for this. Whatever you need to do – clear up your pain from the past.
… let go of the limiting beliefs that are causing you to stay constricted and judgmental and begin to relate from your heart.
When you relate from your heart, you can talk about anything because you're going to talk in a way that's self led – calm, clear and compassionate.
As you relate from your heart, you're going to see new possibilities open up in your relationship.
What you're going to do is begin to get to your best self. And that's what I want to help you do.
've created a guided meditation to get to self, and it's part of my Compassionate Communication Care Kit.
If you go to www.LindaKroll.com/ccc, you're going to get a care kit that has a Seven Minute Guided Meditation to give you a felt sense of what being in self is about, where you connect to the earth, where you have compassion for yourself, where you separate from the parts of you that are judging or reactive.
You really go to your highest incarnation of the Divine Nature that you are.
From there, you can relate to the other people in your life.
Then there's a short video talking about how Compassionate Communication helps.
There's also a Relationship Assessment where you can start to observe your current relationship and see where you can make changes now.
There's also a Compassionate Mediation roadmap.
Just to reflect on what we've talked about, you can take 10 minutes right now.
You can think about a relationship you'd like to improve.
You can understand that the story you're telling yourself may not be true. It's just a story you can think about – how you're being in this relationship now and how willing you are to change.
If you're willing to change, you can meditate, journal, go for walks, get some counseling, take good care of yourself so that you have more self-energy to communicate with yourself, with the person with whom you're having conflict.
As you become your best self, let go of your limiting beliefs, unburden the pain from the past and relate from your heart.
You're going to see a whole new possibility open up between you and this other person.
Again, you can listen to the guided meditation to get to self and do it in a way that brings peace and harmony to your heart, to your relationships, to your families, to your community and to the world.
Go, get your Compassionate Communication Care Kit, stay out of the fox holes.
If you need help doing that, let me know, connect with me. I'll show you how.
Remember when you compassionately communicate, you're going to heal all the relationships in your life, starting with the one you have with yourself.
Thanks for listening. We did it in 10 minutes and I look forward to staying connected.
CLICK HERE If you would like to receive a FREE Compassionate Communication CARE KIT!