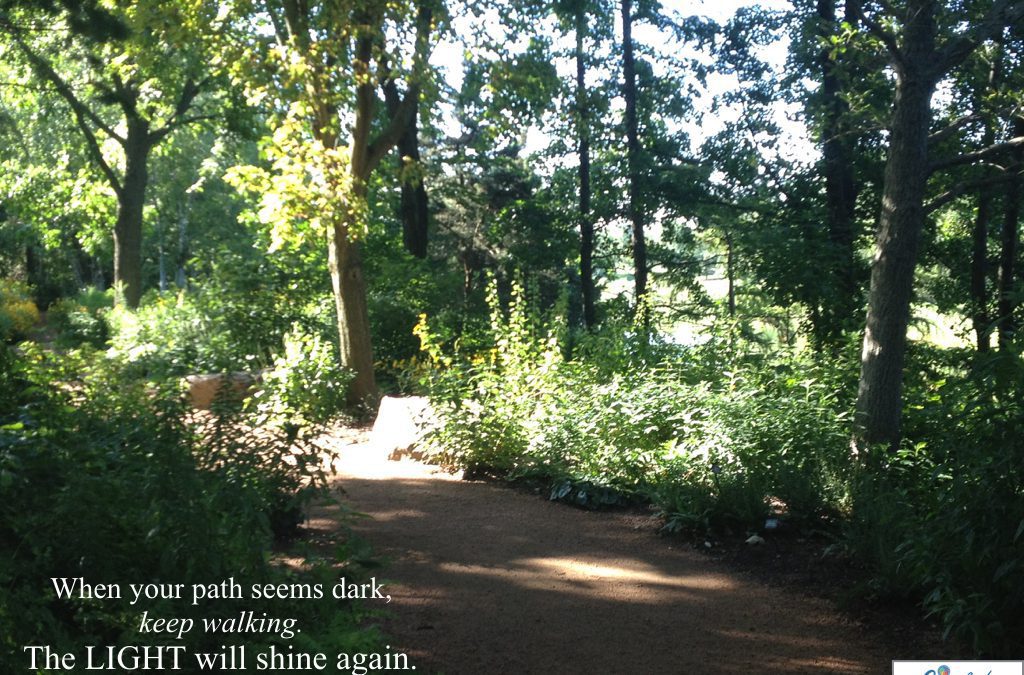 The Power of Hope – When Divorce is an Option
I remember when I said "I do" to my beloved college boyfriend two weeks after I graduated college in 1969. I was filled with hope – hope for the marriage of my dreams, hope for the children we had always wanted, and hope for a home we could share with our families, friends and pets. I was blessed for almost twenty years to see those hopes realized.
When I realized our marriage might not last, I never lost hope. I hoped we could find a way around our individual differences. Even as we separated, I hoped we could find our way back to each other and keep our family intact.
Ten years into the separation, I still hoped our divorce would be different, better, more loving than much of the previous decade had been. After we got divorced, I hoped time would heal the wounds caused by the process we had endured. Twenty years after that, I am still hoping things will get better.
The Power of Hope. Or denial. Or refusal to accept reality. Or an opportunity to show courage and confidence in the face of rejection and despair.
Maybe hope is the optimistic expectation that the change you desire is still possible so that you can maintain the fortitude to move forward with trust and faith. There is indescribable power in hope.
I see it with all of my clients. Some come to see me, hopeful that they can improve their lives, either alone or within their relationships. Others arrive with their partners, hoping to restore the love that brought them together when they said "I do." Sometimes the hope is that they can dissolve their marriage without the warfare, bloodshed, and collateral damage to their children that many divorces can cause.
Hope is what gets them to my office. Hope is what I offer. Hope for a resolution to their relationship that was better than my own. But it's not just hope I share. I share the wisdom of many teachers, mentors, guides and processes.
And that's what I'd like to share with you. HOPE and WISDOM when divorce is an option.
When the love begins to fade in a relationship –for whatever reason — a sense of gloom begins to build. Some people are aware of the shift and do what they can to work through it – individual counseling, couples counseling, sometimes separating to focus on their own issues for awhile. Or they get a divorce, often too quickly and with too much acrimony and drama.
When you feel "stuck" in a relationship that is no longer meeting your needs or desires. that state of limbo can be painful. In fact, of all of my clients, the ones who are not sure if they want to stay or go seem to suffer the most.
They are locked in a no-win situation, where they can't take a step closer to their partners – either because their hearts are walled or the filters through which they judge the other are clouded with blame. Or they can't take a step away because of fear or guilt or worry about their future or their children.
Being at a crossroads without a clear direction gives them a sense of hopelessness which leads to inertia and despair.
Hope and wisdom — with inspired action — is so powerful.
It's like giving a poor man a fishing pole instead of a fish.
It's like offering a map to someone lost in the desert.
It's like a finding a bridge off an island of pain to a better place.
HOPE. (deep breath). HOPE. That's what I want to share with you now.
If you are – or know someone who is
Considering a separation
Contemplating a divorce
Going through a divorce
Still suffering from a divorce in the past
Let's offer you or them some HOPE today. Hope and wisdom which can lead to inspired action.
You can take the Unhappy Marriage Quiz to review your relationship and then join me on my free webinar "Should I Stay or Should I Go?" — Five Vital Questions to Help You Know! to learn how to make things better starting now!
Get a copy of my book for yourself or to share with someone who needs the support. Compassionate Mediation for Relationships at a Crossroad: Add Passion to Your Marriage or Compassion to Your Divorce .
Compassionate Communication and Compassionate Mediation® can heal and transform your relationship when hope and wisdom lead to inspired action steps in the direction of the highest good for all concerned.
Hope can move you from heartache to healing to happiness. One step at a time. I'd love to help you on your path.