The Compassionate Mediation® Program
Are you ready to get the support you need to create the relationship you desire and deserve? 
The Compassionate Mediation® Program
will help you heal and transform your relationship now. 
You don't have to stagnate or suffer. If you are feeling:
Your relationship could improve if you only knew how to fix it
Lonely, unappreciated, or helpless to end the conflict or distance between you
Heartbroken for the pain of your children
Exhausted, anxious, worried
Stuck, confused and overwhelmed
Sad, angry, hopeless or scared
Stressed, sleep-deprived, or depressed
Unable to cope with work or family obligations
The Compassionate Mediation® Program will help you:
Bring passion to your relationship as you communicate with respect and kindness.
Experience the courage and confidence to get your needs met
Model a healthy relationship for your children
Be calm, clear, and courageous
Communicate authentically about your issues
Be informed about options for change
Take better care of yourself
Feel energized, supported and peaceful.
With this LIVE 6 week online course, you will begin to create your future with more confidence and clarity.
The Compassionate Mediation® Program Includes:
A Process That Works
A proven step-by-step process to peacefully transform your relationship to one that you desire and deserve
 5 Powerful Modules that you will be able to review and implement whenever you want.
 Inspired Action Guides to help you learn and retain all the information you need.
 Dozens of audio resources, videos, workbooks, and detailed materials for your to keep.
Easy Access
6 Weekly Live Group Sessions Calls where you receive support, information and guidance.
 Recordings of all sessions.
 Connection from anywhere in the world on your computer.
 Ability to participate either live, anonymously, or by reviewing the materials on your own.
 If you can't be there live, or if you want to remain anonymous in the group, you can submit your questions to me ahead of time, and I will answer them on the calls.
Continued Support
6-Month Access to our state-of-the-art online learning platform.
 6 monthly calls to answers your questions
 A Private Facebook Group for connection and assistance.
 Additional Resources to aid you through this journey
Positive Results
Techniques for being your best SELF  
 A better relationship – whatever form it takes  
 Knowledge of all your options  
 Clarity about your rights and finances  
 A inspired action plan for your future
The 5 Powerful Steps of
The Compassionate Mediation® Program
#1: Be Your Best SELF
As you begin to focus on what you want and need instead of what is wrong, you can bring your best SELF to your relationship.
• Let go of your resentments and pain • Practice exquisite self care • Feel safe putting down the walls around your heart • Talk about all your issues with confidence, courage and clarity.
You will communicate with a deeper connection to your highest SELF. As you understand how you arrived at your current relationship, you will be able to create a better one.
#2: Create a Compassionate Relationship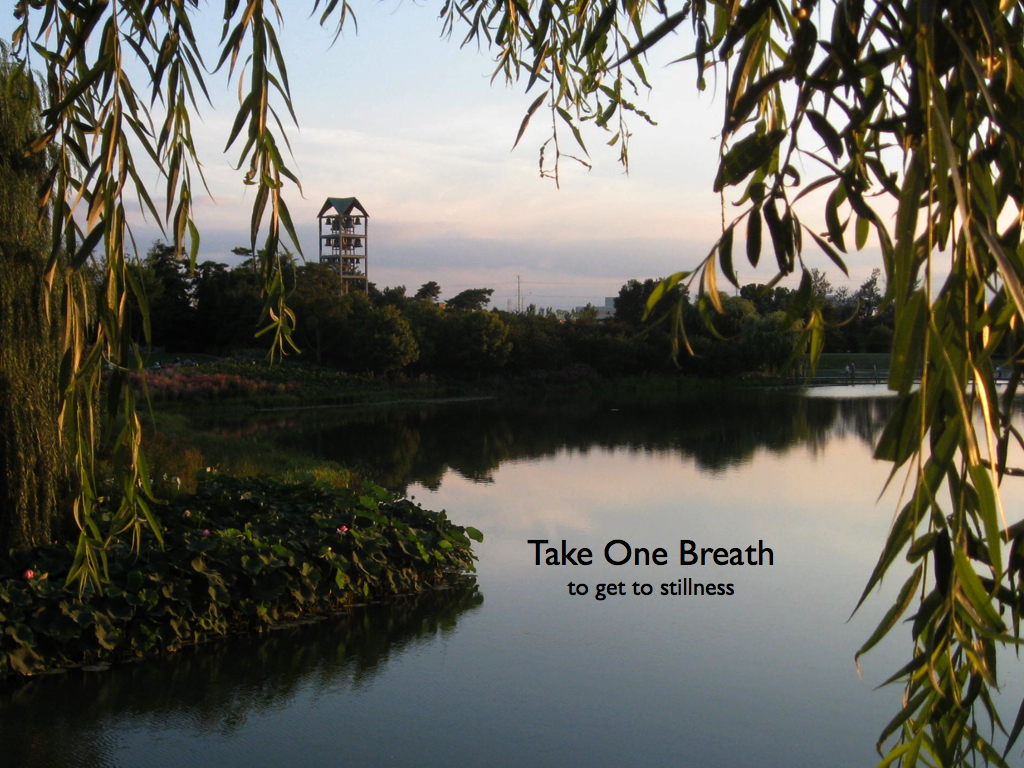 As you extend more compassion to your SELF, you will be able to share more empathy with your partner.
• Learn the Five Steps to Receive What You Want and Need • Practice the Miracle of Empathy • Reduce your stress • Create more inner peace and balance
You will be able to open a peaceful and respectful dialogue with your partner that allows you to discuss all of your issues, feelings and needs. 
#3: Explore All Your Options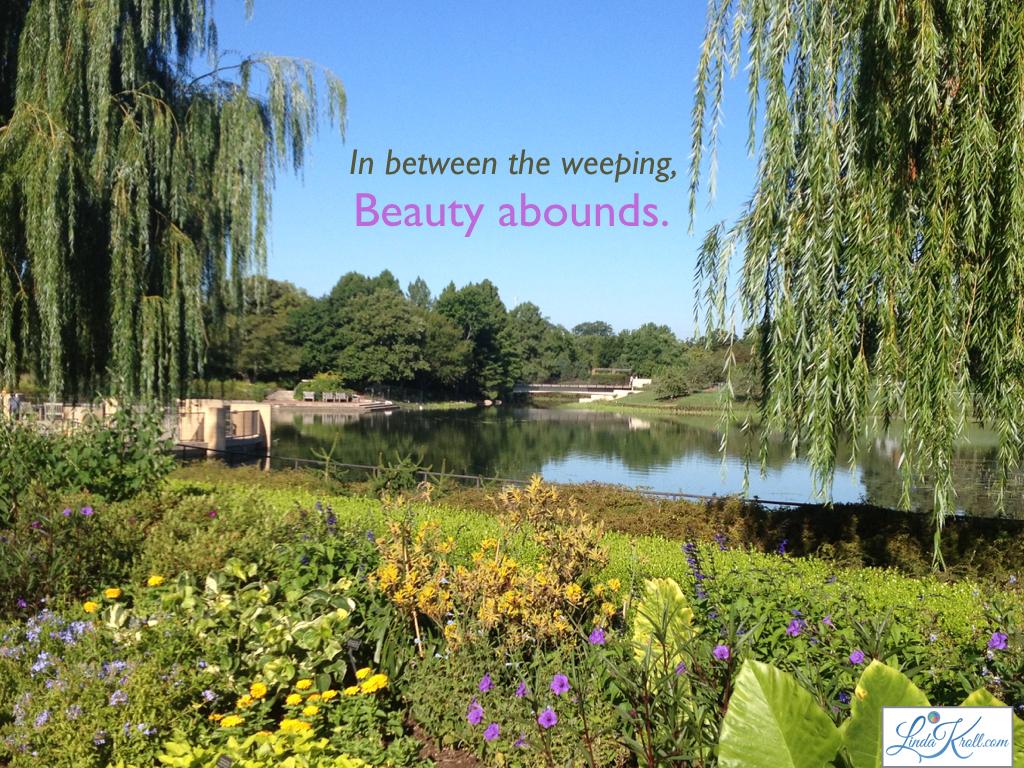 As you consider all the possible scenarios for your future, you will feel educated, empowered and enlightened.
• Discover all the possibilities for change • Have a clear picture of what you want to do, • Resolve issues that have been causing conflict • Create a new and better relationship – whether you eventually decide to stay or go.
You will have knowledge of your choices moving forward, confidence in the option you choose for your relationship right now, and activities you can pursue to feel more supported.
#4: Understand Your Rights and Responsibilties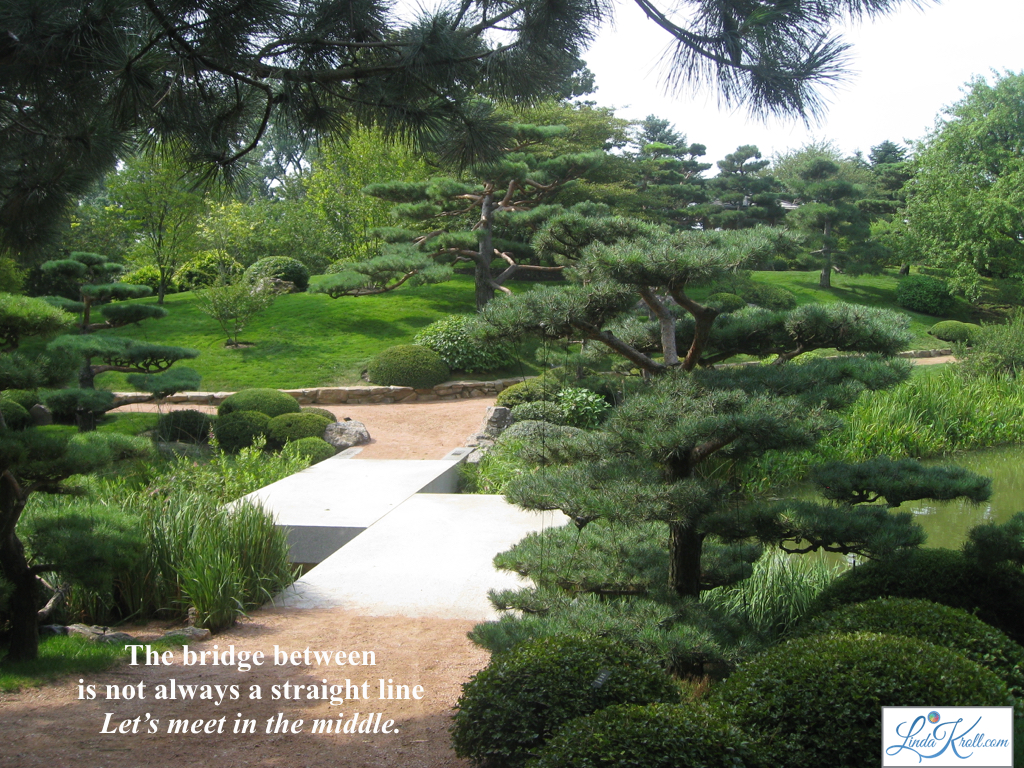 Whether you want to create a new marriage together, choose to separate for a short time, or make the decision to divorce, you will understand the implications on your family and your future.
• Have full knowledge of your current financial situation. • Be clear about cash inflow and outflow. • Acquire the courage and confidence to discuss finances with respect and peace. • Feel like an equal partner in future decisions.
You will begin to feel more protected financially as you bridge the gap between you and your partner 
#5: Create The Relationship You Desire And Deserve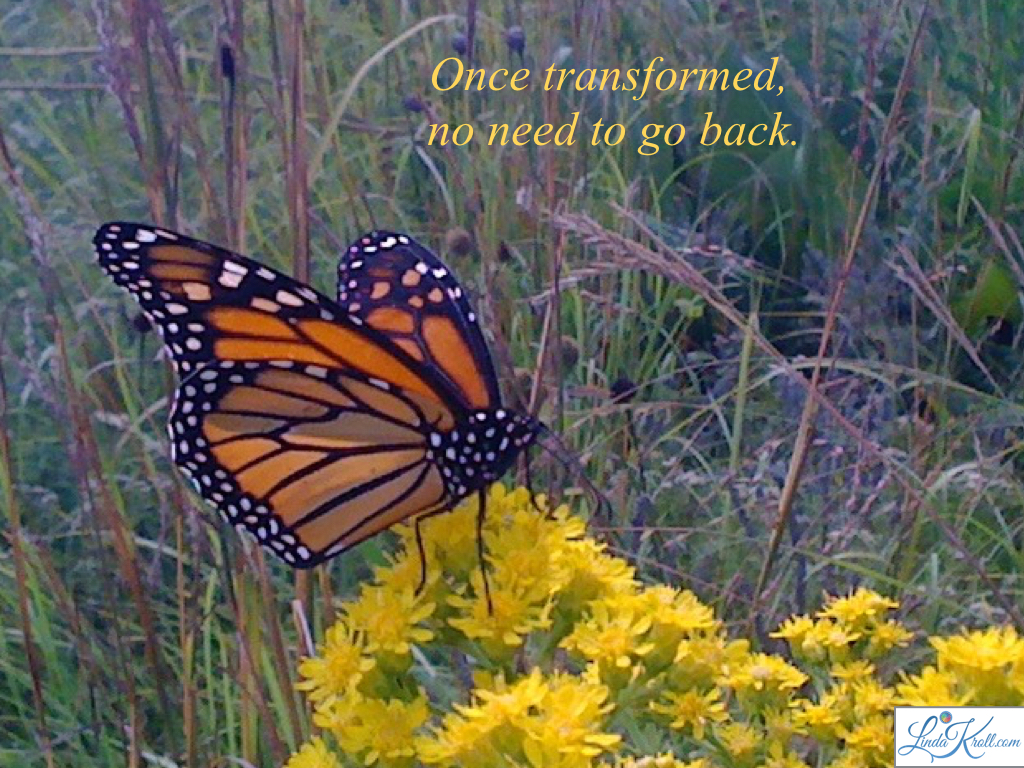 You will feel more informed and supported as you create a plan for your life that is inspiring and fulfilling.
• Talk with your children to promote healing • Plan your future with confidence and clarity • Choose to create a new and better relationship • OR decide to pursue a compassionate divorce.
You see yourself as the unique, powerful person you are. You will experience more peace, love and joy as you share your compassion.
What Linda's Clients Have Said
"I've experienced significant improvements in my relationships with my husband and children."

"When you're stuck or unhappy in your closest relationships, it's easy to lose faith in yourself and in life. Linda helped me to regain that trust. Even though my family was unwilling to participate in the process, Linda taught me new ways to approach old patterns.
I've experienced significant improvements in my relationship with my husband and children. I was enduring a contentious marriage and now both of us have reached a place of reconciliation. For me, this is the key: Linda guides you to re-frame your story with compassion for yourself AND all your significant relationships, even the most difficult and hurtful. Thank you with all my heart, Linda!"
"Linda is helping us build an entirely new marriage."

"My husband and I have been married for 22 years. We have been in a couples' group and in couples therapy for a lot of that time to try to help us fight less and enjoy each other more but none of that was working. I discovered Linda when I was seriously considering leaving the marriage. I had resisted leaving for years with two young kids and limited finances, the idea of leaving felt almost as bad as it felt sometimes staying.  
In our first session with Linda she shifted the focus away from our tit for tat arguments and defensiveness to a focus on each of our "Selves." Our "Self" she explained, is the essence or core of who each of us is without the hurts of our past, the defensive strategies we've developed to protect ourselves . . . our fears, worries, etc. All that stuff covers up our shining, beautiful, peaceful Self.
By the end of that first session, we were able to strip away some of the old resentments and junk to have a glimpse of the person we fell in love with all those years ago. After a few short months, we are no longer thinking of ending our marriage. Linda is helping us build an entirely new marriage. I truly feel I was lead to Linda. She is a God send and is helping me to love myself, love my husband and love my life. What a treasure."
"Linda guided us mindfully through the impact of divorce."

"My (former) husband and I owned a business together and worked together every day. We wanted to dissolve our marriage but not lose our company in the process. Linda helped us sort out the dysfunctional parts of the relationship from the parts of our relationship that still worked and we wanted to retain, allowing us to continue to work together, successfully, for years. She helped us separate from each other in a mutually respectable way so that I could move past my anger and disappointment in the failed relationship.  
She also helped us stay focused on what was really important: our 3 year old child, making him the center of most of our decisions, asking ourselves what was best for him as we wrote our joint parenting agreement. When our son attended a group for kids of divorced parents at his school, they thought he was fantasizing when he told the counselor his parents worked together every day. Not only was Linda able to guide and advice us mindfully through the psychological and physical impact of divorce, but also the legal aspects, helping us as she wrote our divorce decree to suit our needs."
"I learned there could be a Compassionate Divorce."

"I imagine that working with me and my spouse was quite challenging as we both brought a lot with us while dealing with intense life issues. Once the difficult decisions were further along, there was space to let concepts into my mind and heart of empathy and compassion. Linda always seemed to maintain an ability to stay above the fray, and she taught me how to come from my Highest Self.
I feel that I understood the meaning of Highest Self immediately, yet before being introduced to that concept by Linda, I don't think I operated from that place often enough. I am now am working toward living my best life, from my Highest Self, looking for good things for myself, my newly structured family, and for the greater good in my business and personal life. My former wife and my daughter and I have all traveled together with friendship and harmony."
It often takes many people to help a couple transform their union.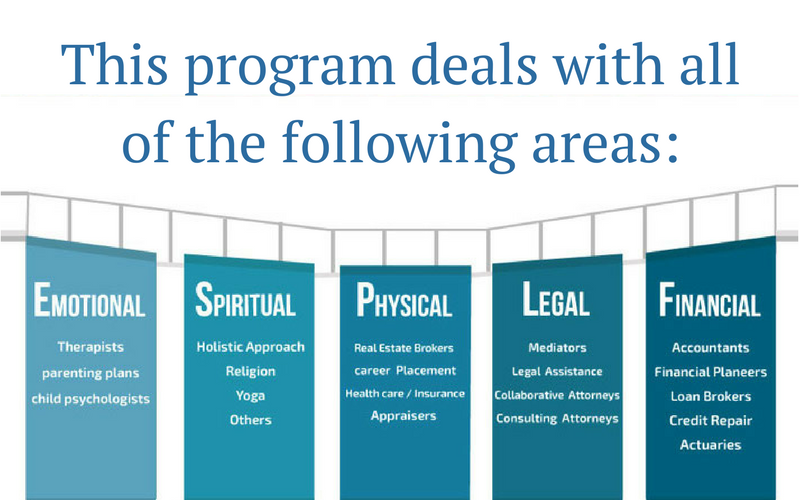 You will save money, time and your future relationship by signing up for the Compassionate Mediation® Program.
Please consider how much it could cost you:
Attorneys and retainers and legal fees for each of you — and still feel unclear or overwhelmed.
Court costs over months and years of litigation — that resolve nothing and create acrimony. 
Therapy bills for yourself, your partner, your children — while you stay stuck in indecision.
A limitless amount in lost wages due to stress — as you lose sleep and the ability to focus.
Medical bills related to illness — from feeling alone and unsupported.
Fees for financial planners, business evaluators and other experts — as you continue to feel unclear about what do. 
You could spend tens of thousands of dollars
and still feel conflicted, confused and chaotic.
OR
Join the Compassionate Mediation® Program – to feel clear, confident and courageous!
For a very limited time, you can take part in this program 
for only $297*
(Regularly $997) *Special Pricing until February 25th, Midnight, Eastern Time
Peace of Mind Satisfaction Guarantee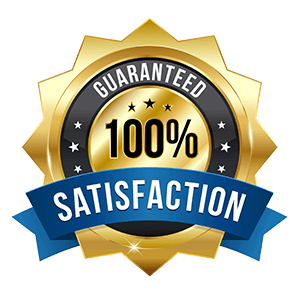 I'm so invested in your getting the support you need that I'm offering a "better than a no-risk money back guarantee." 
If, after the Orientation Call and Module One, you don't feel that this program is for you, I will refund your money, with my heartfelt friendship.
AND you get to keep the Bonus Gift of the Love Summit (see below).
Access to the full program
Which Includes:

All of the features and bonuses listed above
Access to the full program
PLUS:

TWO 30 minute private sessions
Access to the full program
PLUS:

SIX 30 minute private sessions
"Divorce brings out the worst in us and often leaves lasting scars… 
Linda Kroll is a master at lifting couples out of their narrow protective perspectives. They then learn the larger lessons from their relationships and proceed based on the best interests of all involved… This is relationship healing at its best."
— Richard Schwartz, PhD, Founder of Internal Family Systems (IFS)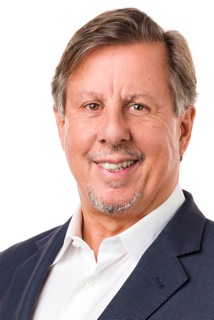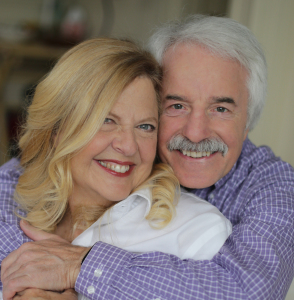 "Linda's wise and heartfelt guidance inspires you to bring your loving Inner Wise SELF to your relationship to co-create new joyful solutions — for yourself and with your partner."
— SARK & Dr.John Waddell
"Linda has a brilliant understanding of emotions, conscious communication, and the steps needed to get from stuck to celebration. By following Linda's guidance, you will be soothed, healed, and empowered to improve your life."  
— Davidji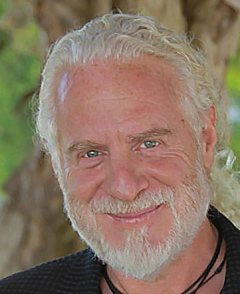 You will also receive the following BONUS!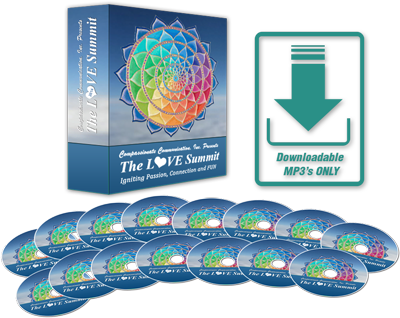 Your Bonus Gift:
The Entire Love Summit: Igniting Passion, Connection, and Fun
Experts' unique tips, steps and skills
 Key tools and techniques that you can put into action right away..
 Recordings and transcripts of every interview in your library
 Boosts of inspiration whenever you need it!
 PLUS the FREE GIFTS from ALL of the Speakers!
With this BONUS GIFT you will receive all the audios and transcripts and own them forever! Get ready enhance your relationships in all areas of your life.
In these inspirational and practical interviews, you will….
 Learn Compassionate Communication – for more peace, love and joy
 Realize how meditation and SELF love improve all your relationships
 Magnetize your soulmate and attract the life you want
 Create Succulent Wild Relationships and "Joyful Solutions"
 Nurture your body, mind and spirit
 Remember you are the one you've been waiting for!
 Discover your passions and purpose as you radiate more love
 Transform conflict into deep intimate connection
 Sustain and build your capacity for more love, passion, and fun
 Master SELF love to manifest your heart's desires
 Wake up the sacred in your everyday life
 Develop more loving connections with your children and family
 Learn how to fall in love and stay in love – with yourself and your partner
 Bring passion and inspired purpose to your business and livelihood
You can create more love and delight each day as you add more excitement, purpose and love to your life. Rekindle the passion and intimacy in your partnership. Enjoy more money and abundance. Infuse your day with nurturing self care. Connect to your best SELF with ease and grace. Let go of what you don't need to make room for what you desire. Learn Compassionate Communication for more peace, love and joy
Don't miss out on this ground-breaking process and bonuses. 
**You'll get to keep the Love Summit bonus for FREE even if you decide the program is not a fit for you this time.

I truly understand you don't need is any more obligations or "to-do's." It may feel like this online program is just one other pressing detail in your over-crowded life. However being "too busy" is often one of the symptoms of avoidance with keeps you from taking action and moving forward.
You are constantly running around in the same circles. By giving yourself this time, you will begin to shift your energy and feel more peaceful and calm. You will be learning what you need to know to bring more balance and happiness to your life.
You will also have access to the recordings to listen to when you have pockets of free time. Or you can use them while you multi-task – as a coaching session in your pocket.

"What if I can't afford it?"
Please take a moment and ask yourself: "Can I really afford NOT to take this program?" Your can keep feeling walled, defensive, hurt and reactive. Your health may be challenged due to the added strain of emotional turmoil.
Your work might suffer because you can't be fully present when your mind is constantly churning or your heart hurts. You are not bringing your best SELF to your life and your relationship.
With a small investment in yourself, you will receive support and guidance to help you get clear on what your future will be as you begin to take positive inspired action in that direction.

"What if I just keep on doing what I've been doing?"
Yes, you could. How has that been working for you? I know you can exile the emotions you are feeling and manage the best ways you know how. You might be over-eating, not sleeping, fighting, crying, depressed, angry, but that's okay. Or is it really?
You don't have to feel all alone without support. I am offering a bridge to your future, whatever you want that future to be.You don't have to feel isolated, imprisoned, isolated on an island of pain without a way off.
Taking this program is a commitment to improve all of your relationships, especially the one you have with your SELF. You can create a future filled with more peace, love and joy!
If you:
wish you could make your relationship better, but don't know how.
are thinking of separating, and wonder what comes next
want a divorce without the pain and suffering, 
I am on a mission to change the face of divorce – one heart at a time.
I offer you a new paradigm of conflict resolution that can heal and transform lives. I have been able to help my clients avoid the pain and suffering my family had endured.
Now I hope to help you.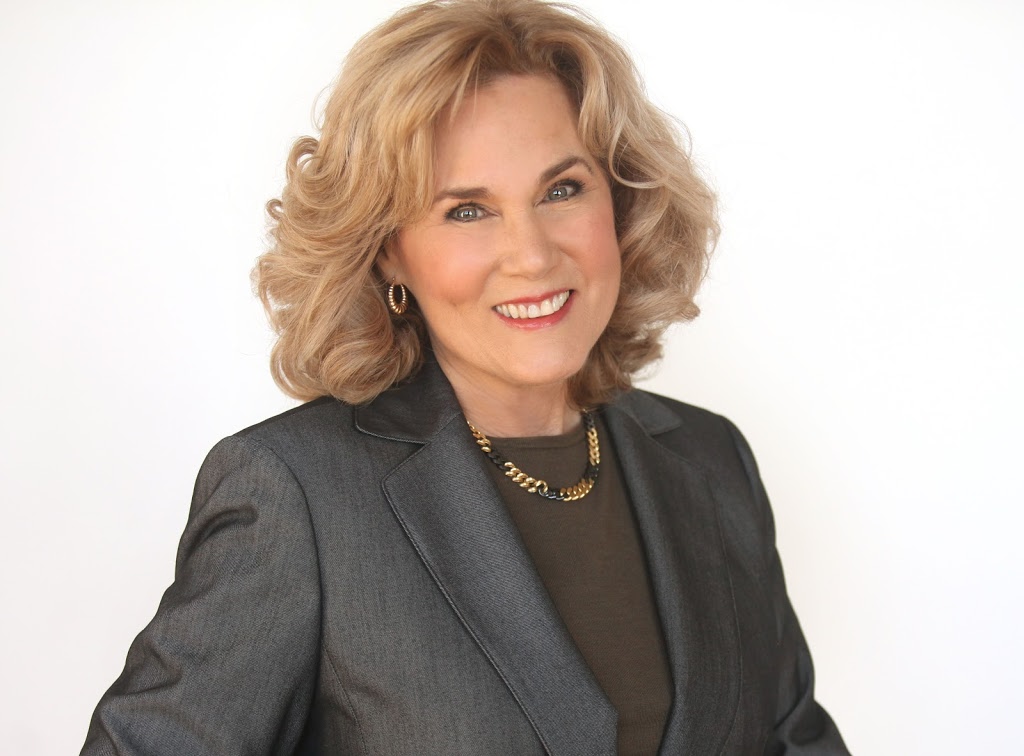 It only takes one of you to begin the process of healing and compassionate communication. Even if you are the only one in your marriage who is willing to take this program, miracles can happen. You will be able to bring your higher self into your relationship, let go of the judgments you formed about yourself and partner, heal your pain from the past, and relate from your heart. When you (and your partner) understand all the changes that an ending could require, you might be motivated to create a new beginning together.
You deserve to have the relationship of your dreams. I offer you a proven process that will help you to stop living with uncertainty, pain and walls around your hearts.
I hope you will join me so you can create your future filled with more peace, love and joy for you and your family.
Let the healing and transformation begin!
With love,